As a student I learned from wonderful teachers and ever since then I've thought everyone is a teacher.

-Bill Moyers, journalist
It's comical, and sad, the need for days like "Administrative Professionals Day" and "Teacher Appreciation Week" and "Librarian Appreciation Day" and every other day or week that reminds us to appreciate those individuals who work in fields easily forgotten.
What does this say about us as a society? Culturally?
Granted it's important for teachers, secretaries, and librarians to be recognized for the work they do, designating one day or week out of the year is a sad cop out to give those who could care less an excuse to offer a disingenuous tip o' the hat to their colleagues for a "job well done" without knowing what they actually do.
But I know not everyone is like this. Some of us do appreciate our teachers and secretaries, and we don't need to be reminded once a year. Some of us are really good at showing our appreciation regularly.
This week is Teacher Appreciation Week.
Since leaving high school, I never really thought about my teachers or the hard work they put in to make time spent in the classroom engaging and worthwhile. Mostly because the number of teachers that made it worthwhile were outnumbered by the ones who came across as indifferent.
So to join in the panderfest of appreciating my educators, here are my most memorable teachers and mentors:
2
Adrianne Flynn is a great mentor. She was always full of stories that got you thinking about possible future journalism blunders. On first appearances she might come off as cold and uninterested but she's not. She's nice and patient, and works very hard to help you. She's like the part of your mom who's always concerned about your future, and giving you advice like a fortune cookie (actually worth reading and collecting). She also has awesome holiday socks.
Being in Capital News Services wasn't easy, especially when you had to switch gears from reporting to academic every day. I wrote a few stories and I was eager to write, eager to get Adrianne's approval. It feels good getting approval but the editing process was always a tense moment. Very meticulously, she'd drag the type cursor throughout the draft, talking out loud, asking questions, making suggestions. I learned a lot from her and strange as it may be, every time I write, I wonder what edits she would make. Adrianne's collaborative approach was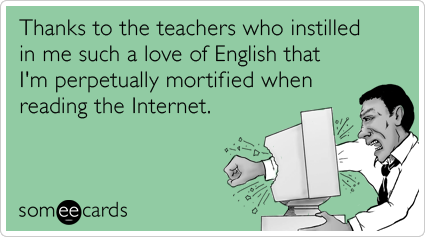 welcoming. Gives you the false hope that everyone is like this.
Ira Chinoy and Michelle Corbin are the kind of professors you wish all of your professors were like. They were both energetic and passionate about what they were teaching, which made the class interesting and motivated you to do your absolute best.
The class I took with Prof. Chinoy was an intersection of history and journalism—by far the best journalism class I ever took. It was a winter class, so an entire semester's worth of work was compressed into three weeks. We met Monday through Thursday for three hours each day. It was awesome. What really motivated me was his interest in history and the class was discussion-based, but the way he lead the class really put into perspective the transformation of journalism as it relates to a specific decade. We covered advertisements, TV, radio, photography, video, social media, digital media. He was a welcoming teacher. Discussions went slightly off key, but he allowed it to see where it would take us. Most teachers I had would've dismissed the tangent to regroup on the original focus.
Prof. Corbin was a sociology professor and she showed me how engaging and fun class could actually be, and sparked my interest in sociology. I took her race, sex and gender class which focused on the intersection between the three elements. It was a class full of triggers. We discussed topics that could make you incensed at people, we talked about uncomfortable topics like rape and sexual violence. We talked about the inequity of education. She was out of the box. Because of her I see things in a way that I probably would have never seen had I not taken her class. She wasn't afraid to share her opinions, and she was respectful of others' opinions. She encouraged discussion but acknowledged people express their thoughts better in writing so she had discussion and writing. She set a high standard for what a class could be like and how topics like race, sex and gender could be discussed (which made me extremely disappointed when I took a race relations class the following semester).